News Digest for January 2022: UNQ TOKEN SALE, AMAS, OUR 2022 VISION, AND MORE
UNQ token sale, AMAs, our 2022 vision, and two new next-generation NFT products. Here's what happened in January!
2022 is here and already off to a busy start for the Unique Network team and community. From releasing our 2022 Vision to a $21 million token sale—and line of new products—this is what you should know from our last 30 days.
Sharing our 2022 Vision
Included in our 2021 recap was a look forward to 2022. Revisit our blog post to read quotes from our CEO & Founder Alex Mitrovich, CTO Greg Zaitsev, and CMO Charu Sethi for additional insight into what we're building in the Metaverse this year across product, community, and business development.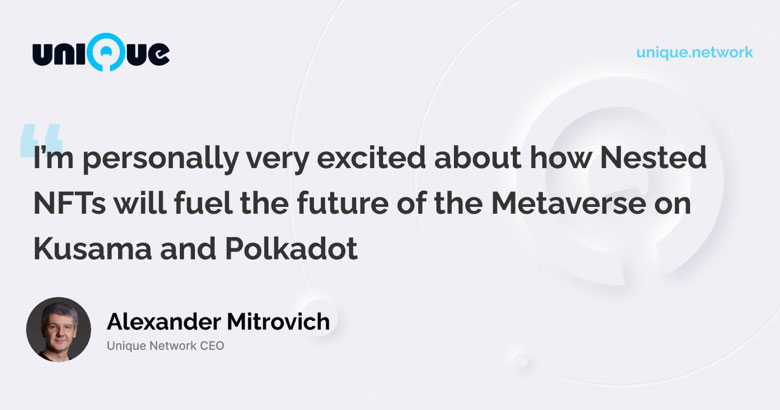 Unique Network's Token Event for the Community — Diamond in the Rough. Closed!
Diamond in the Rough—our token event for the community—officially ended on 13th January with over $11.2 million raised from over 7,900 supporters. After an exciting 48 hours of contributions on our platform of choice, TokenSoft, the two sale rounds ended, resulting in over 7,900 contributions from almost 100 countries and an average size per ticket of over $1400!
Diamonds in the Rough set the stage for what's to come from our scalable blockchain technology, leading to the following key event in our journey to becoming a fully-deployed parachain on Polkadot during the first half of 2022: our participation in a Polkadot crowdloan.
Read the full Token Sale recap
UniqueScan & UniqueMinter — New Opal Testnet and Product Announcements.
In our 2021 recap blog & 2022 vision paper, we teased two new beta additions to our product and development pipeline — an NFT Collection Administrator and Block Explorer. Now, we're proud to roll out the official announcement for these two products, with official names: UniqueScan and UniqueMinter! Both products are now currently live through the beta deployment of Opal, our testnet. We urge you to check them out and try them out!
Opal is the testnet for you to create and test your MVP NFT before you go live on Quartz. Opal powers UniqueScan, which acts as a new kind of search engine for blockchain and allows users to search for key information. Our goal with the beta version of this product is to allow users to search for information about transfers, extrinsics, and account balances. You can track all transfers you have made or check the history of any Quartz and Opal account address. Find links to UniqueScan for Quartz and Opal:
https://scan-quartz.unique.network/
https://scan-opal.unique.network/
UniqueMinter introduced minting on Opal. Now deployed via a UniqueMinter beta page (linked below), you can head to the link wh ere you will be asked to connect (or create) a Substrate account and add that account via either a seed phrase backup JSON file or QR-code.
https://minter-opal.unique.network/
We're also released a brand new friendly Telegram bot, our Opal faucet bot @unique2faucet_opal_bot, which will help users tap into our collection minting platform—and obtain the OPL needed for collection minting. Find out everything you need to know about UniqueScan and UniqueMinter on our blog.
Read about our partnership with Artpool
Alex Joined Outlier Ventures + Many More for a Conversation on Metaverse Alpha!
Alex Mitrovich joined Outlier Ventures CEO Jamie Burke and other Metaverse leaders like Crucible CEO Ryan Gill, cross-app avatar platform Ready Player Me, Hrish Lotlikar of SuperWorld App, and more to go deep on NFTs and what's bubbling up in the world off Web3. Check out the full recording HERE!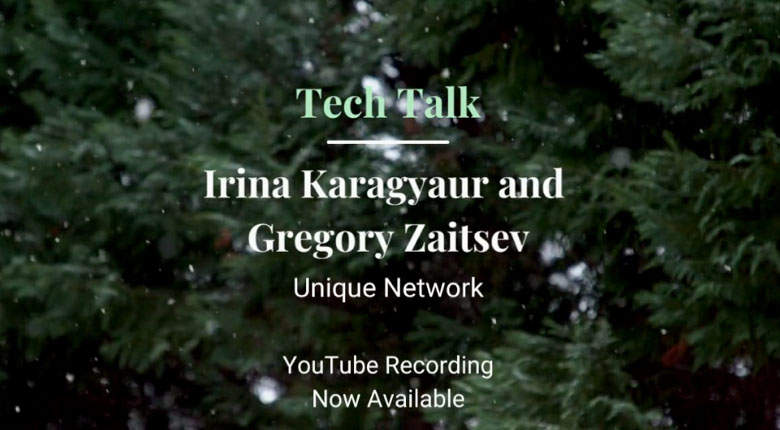 SNI Tech Talk with our Head of Metaverse Irina Karagyaur & CTO Greg Zaitsev.
Our new partners at Sovereign Nature Initiative, a platform focused on using NFTs for ecological conservation and regeneration projects, hosted an "SNI Tech Talk" with our Head of Metaverse Growth Irina Karagyaur and CTO Greg Zaitsev. If you missed it live, rewatch the hour-plus recording on "How to create and mint NFT collection to drive positive ecological change. Also, be sure to check out SNI's Winter 2022 Hackathon, which runs 4th February-6th, supported by Unique!
Join the SNI Winter 2022 Hackathon Call
That's it for now. We have a big month ahead for February with more announcements and key updates on the horizon. Make sure to stay updated and connected with what's happening at Unique Network on our Twitter and Telegram!
— Unique Network