Inside the Designathon & Art Competition
Our Digital Art & NFT Collaboration with UN-Habitat and IAAI GloCha. How can artists help beat climate change through sustainable NFTs on Unique Network?
We believe in our NFT chain's ability to not just increase efficiency and capabilities for creators via our scalable proof-of-stake solution, but to do so in a way that mitigates the energy effects of blockchain and ensure that artists are able to showcase — and monetize — their work to global audiences. Unique Network is proud to share that we've been selected as the exclusive blockchain partner for the United Nations' associated NFT climate initiative — DigitalArt4Climate. This initiative is aligned with the United Nations' declaration of 2021 as the year of 'The Creative Economy for Sustainable Development,' which highlights the value of creativity as a uniquely powerful resource in implementing and achieving the U.N.'s sustainable development goals.
As the climate crisis continues to escalate, a harsh reality highlighted in the latest IPCC report, it is clear that people still need to be inspired to act on climate, and that new and innovative methods for inspiring direct climate action are required. To this end, the United Nations has recognized NFT technology as a new medium for creative expression that can help amplify the messages about how people can participate in meaningful, individual climate action. As part of the initiative with UN-Habitat and IAAI GLOCHA, Unique Network will create and host DigitalArt4Climate's NFT marketplace where artists and web designers can showcase their work. The marketplace will be built on Unique Network's ready-to-use suite of NFT solutions, which uses blockchain technology that has been optimized for energy efficiency and low carbon impact.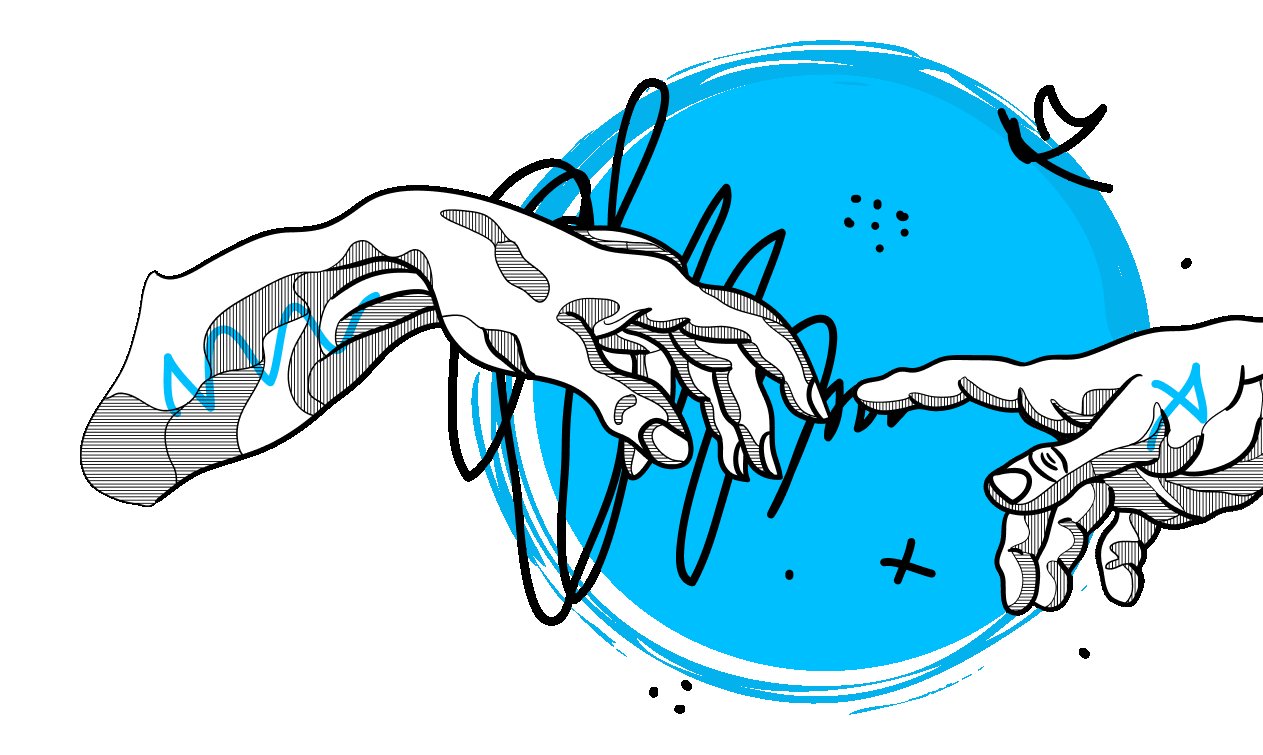 DigitalArt4Climate DESIGNATHON
DigitalArt4Climate launched a Designathon in July, where we welcomed a group of competing designers to lend their talents to this exciting initiative that merges the world of blockchain-based NFT art and climate change awareness and action. We were overwhelmed to see the designers and teams participating from across the globe, and would like to include a special shout out to the winning team, Team 2, who took home the €500 prize money and is currently working on an additional project with the Palette69 team. Of course, the same level of gratitude goes to all of the teams and designers who entered the project.
Read about the DigitalArt4Climate Designathon and its participants and winning teams below, and learn more about the Art Competition, which will culminate in an exhibit in Milan and Glasgow in conjunction with the United Nations Climate Change Conference of Parties (COP26), below these competitor responses.
Anne Chemin-Roberty, Graphic designer #Act4SDGs
"Involving young people in the UN's sustainable development goals requires both training students on the best practices to live together in a world of limited resources, as well as provide them with the knowledge, skills and culture that will enable them to live together," said Anne Chemin-Roberty, a graphic designer from Lyon, France who participated in the Designathon. "To me, it's essential to participate, create, and share ideas during this kind of event.

"I would really appreciate to stay engaged with Unique Network and with Glocha Initiative on this project or other ones in the future," Anne continued. "It was a great pleasure participating in this Designathon and I hope I can still stay "in the loop" with your community on the next steps of this fantastic adventure."
Favour Agbonlaho, UX/UI Designer Community Manager
Favour Agbonlaho, a designer from the Edo state of Nigeria, shared his own perspective from participating in the Designathon.
"It's not an opportunity you see often, so when something like this comes around, you just have to be part of it," he said. "My team members were the best I could ever hope for -- we were well organized and also good at what we did. I personally learned so many things from them."

"The experience I had wasn't the same from when I first joined, because we were all so unique," he continued. "I will surely stay in touch with Unique Network. I believe [Unique Network] will pave the way for more experiences and will also allow me to work with more people who have the same mindset as myself."
Kamala Immaculate, UX/UI Designer Blockchain Evangelist
Kamala Immaculate from Uganda, shared her inspiration for joining the Designathon, which she said was a result of her confidence in having enough UI/UX design experience to showcase her skills and share ideas with her team.
"I wanted to open my eyes to new careers, and working on this exciting project for DigitalArt4Climate made me have confidence in my skills so that I could also improve my skills for future opportunities like DigitalArt4Climate," she said. "I'd like to stay engaged with Unique Network because I see this as one of the best places to showcase my skills and contribute to different types of projects."
Prince Amadi-Ikpa, Full Stack Developer Team Referent
Hailing from Rivers Stage, Nigeria, Prince Amadi-Ikpa says he was eager to compete with fellow UI/UX designers in hopes of learning more from team members and competition groups.
"Virtually working with my team members rather than my usual physical medium of interacting with them was challenging but also a massive learning experience,'' he said. "I also learned more about non-fungible tokens than I could from an article."
Iyoriobhe Wisdom Osenemendia, UX/UI Designer Full Stack Developer
"I was first motivated by the rewards of the program, but also the challenge of competing." said Iyoriobhe," an aspiring artist who found work with the Palette69 team as a result of the Designathon. "When I learned more about NFTs and their full potential, that became a passion for me as far as expressing myself and contributing to the possibilities that exist within blockchain," he said. "As a developer, this project has led me to better myself so I can become an active member in the blockchain community. I would love to stay engaged with Unique Network because I know this would help me expand on and grow my skill set even more while getting more involved in the blockchain community."
DigitalArt4Climate ART COMPETITION
DigitalArt4Climate's Art Competition is the next stage of our climate awareness initiative, following the Designathon. Having kicked off in August of 2021, the initiative invites digital and traditional artists to apply to this competition that will welcome a wide range of art from every corner of the world. The winners will receive €3000 in prizes from a public vote (1 overall winner €1500; €500 for the sub-theme winners), as well as the chance to exhibit in Milan and Glasgow in conjunction with the United Nations Climate Change Conference of Parties (COP26) that will take place throughout these two global cities. In partnership with this program, we're proud to again offer the advanced features of Unique Network, which will allow for building flexible economic and revenue models for individual artists, so they can monetize their work in the best way possible.
Everything we do at Unique Network works towards this goal of democratizing access to creative markets globally. We share this focus through our work in the NFT space, and our partnership with the U.N. on the DigitalArt4Climate Initiative. Many thanks to our partners; read more about their incredible work and click the link below to enter your work in the ongoing Art Competition, as well as read more about the competitions's themes, rules, mission, and more.
Enter your submissions for the DigitalArt4Climate Art Competition
PARTNER ORGANIZATIONS
Global Challenges Action Network (GLOCHA)
The International Association for the Advancement of Innovative Approaches to Global Challenges (GLOCHA) is a youth-focused United Nations-accredited civil society organization that is based in Klagenfurt am Wörtheersee, Austria. IAAI's mission since 1999 has been to set up an ecosystem for the Global Challenges Action Network (GLOCHA), and a corresponding intellectual, technological and institutional infrastructure for societal engagement in the implementation of sustainable development goals for the environment.
The United Nations Human Settlements Programme (UN-Habitat) is the United Nations programme for human settlements and sustainable urban development. It was established in 1978 as an outcome of the first United Nations Conference on Human Settlements and Sustainable Urban Development held in Vancouver, Canada, in 1976. UN-Habitat operates in over 90 countries to promote transformative change in cities and human settlements through knowledge, policy advice, technical assistance, and collaborative action.
Social Alpha Foundation (SAF) is a non-profit organization that focuses on supporting blockchain education, outreach, and projects to empower communities utilizing blockchain technology for social good. Since its founding in 2018, Social Alpha Foundation has funded and partnered with a number of organizations including the Blockchain Trust Accelerator, New America, United Nations Environment Program, Yale OpenLab, and The Bitfury Group. Most recently, SAF worked with Open Earth Foundation to organize the CarbonDrop, which organized an NFT art auction to raise $6.6M for Open Earth Foundation.
Exquisite Workers is a curated social media platform, creator of the global "NFT to stay" mission, creative consultancy, and the largest NFT community of artists (572 creators from 50 countries) with the ultimate goal of creating a more humane society through empowering creators to utilize innovative technologies and by bringing the Exquisite Corpse tradition online and to blockchain. Exquisite Corpse, the immortal Surrealists' game, is the library of wisdom and it teaches that each next individual contribution to the collective expression hugely counts.
Palette69 is a design services company from India founded in 2015. With allies in the UK, US and India, it offers diverse creative solutions from Gamification, UX/UI to Virtual Reality, Augmented Reality, Branding, Videos and Advertising. With more than 100 clients globally, Palette69 has worked with Bayer, World Remit, Weill Cornell University among others. Palette69 is currently launching an NFT ecosystem called Boolien.
Dmitry Belitsky, an essential mentor to Designathon and the final UX/UI solution for DigitalArt4Climate marketplace. He has over 15 years of experience in UX and Creative Design fields working for banks and renowned organizations in five countries across several continents. He believes that a thoughtful human-centered approach always yields better results for all parties — people, society, and the environment. As a Senior Consultant at Standard Chartered Bank, he is currently involved in various projects helping people, businesses, and economies throughout developing countries to grow sustainably and prosper. As a Lead UX Designer, Dmitry was awarded "Best UK App in Digital Experience" in 2019 as part of the UK Digital Experience Awards.
HubZine Italia aims to be a hub for exchange, information and generational discussion. A hub of civil and democratic-creative, participatory, young confrontation. HubZine will be the focal point of DigitalArt4Climate initiative in Italy for joint activities including designathon, edutainment event and potentially other events in the context of Pre-COP youth event in Milan
---
About Unique Network
At Unique Network, we're excited to be a part of building a more efficient, sustainable, scalable, and completely customizable experience for the continued future and growth of the NFT market. From onboarding artists and digital design projects to building freemium games integrated with advanced NFTs, we're creating an ecosystem that we can't wait for you to become a part of. Check out some of the collections of unique digital assets that already live on our Network to get a taste of what we offer.
Whether you're a game developer, fashion designer, gallery owner, art collector, or just a crypto-curious person, Unique Network is the destination and infrastructure created directly for you and your NFT journey.
Learn more about Unique Network