Hello Neons,
We've had our heads down simply building, but in Web3, building isn't just development and product design. Although we do love our roots. Through the early bear, we are continuing to foster relationships and build completely new ones, explore alternative means of revenue generation and, of course, finish development of RMRK's EVM standard.
Neon Crisis is a place of innovation by pushing the boundaries of what is possible with NFTs even further, and we are humbled that others in the ecosystem see this in our project. As we grow and learn more ourselves, we always want to pass this knowledge to our holders, our partners, and the community at large. We feel responsibility by being members of the Polkadot and Kusama ecosystem to have collaboration and open source constantly at the forefront.
In this vein, we are exploring new relationships with many NFT projects in the ecosystem. You have seen a few of these collaborations with our outstanding Art Director and North Star, Nene, as she has created wonderful pieces with Canary Network Agency, Bowser Staxx and his incredible new Vol. 3 Album through his work with Chaos Collective, and many other collabs in the works. On a more technical level, we envision lending our expertise, where feasible, to teams who have an interest in building out on the RMRK x EVM standard. We believe this standard has the potential to change the space, and we plan on being heavily involved.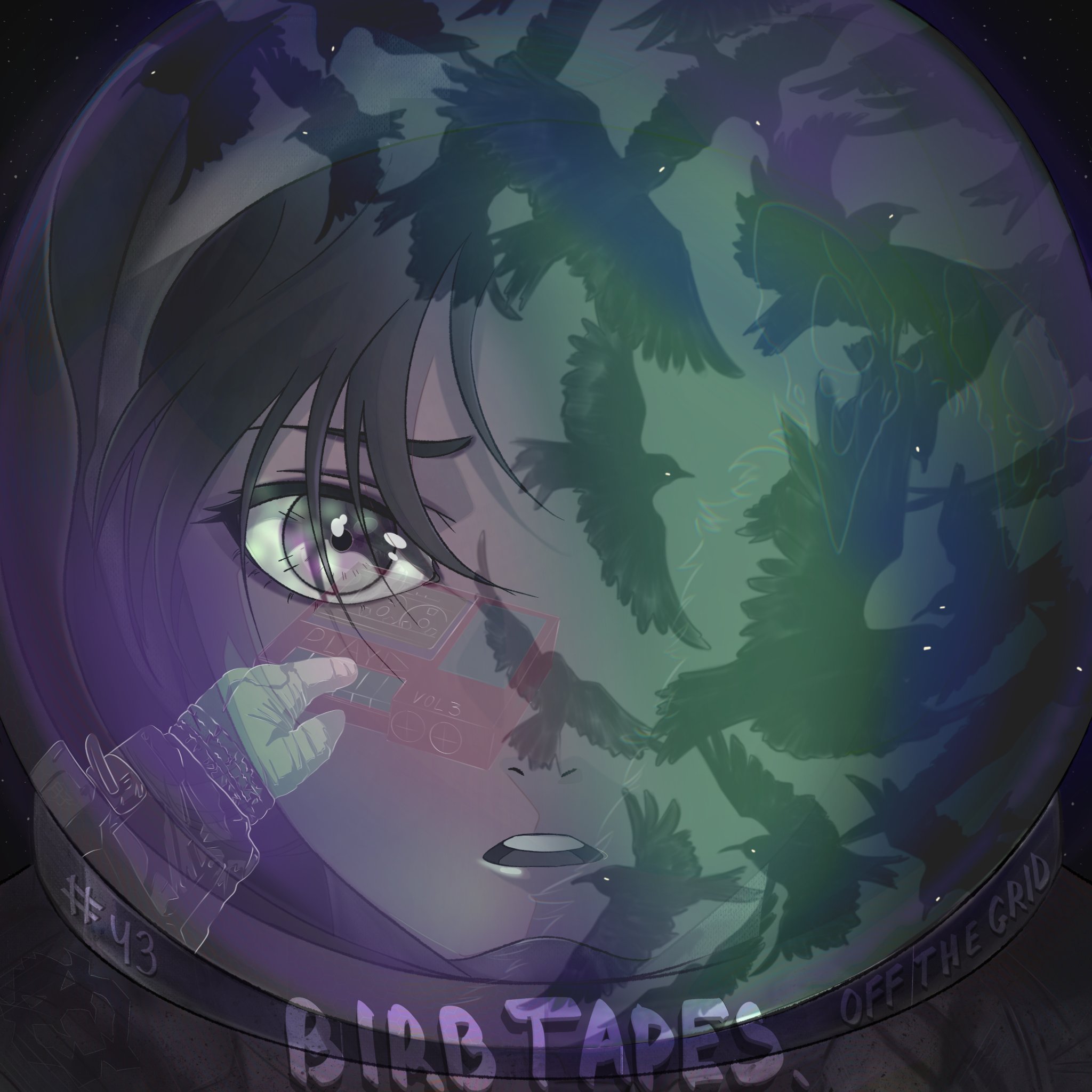 Nene's album cover artwork for BowserStaxx's Birb Tapes: Vol 3
This ties directly into our exploration of revenue generation. We are continuing to experiment with alternative ways of generating revenue for the project and have gone through trial and error on a few iterations already. Although we are staying in stealth mode for now, we will release more information when the time is right on the ways we plan to fund the project at a sustainable level. The bear market is difficult for everyone in Web3, but we're here for the long haul.
RMRK's EVM version has the Multi-Resource lego already live which we showcased with our recent drop. You can learn more about this drop by checking out this article. We are really proud of this one! We appreciate all the positive feedback, but remember…this is just the beginning of what we can accomplish. Here's an excerpt from the article linked above
We encourage you to think of this lego as multimedia. With Multi-Resource NFTs, we are able to incorporate multiple versions of one NFT into the same NFT. For example, a single NFT can be rendered as a PDF, an mp3, a JPEG, or even a web application that renders an arcade game.
As we help complete the EVM version of RMRK we will ramp up the development of Neon Crisis and we can't wait to take our community with us. We look forward to equippables, battle contracts, collaboration with high-profile blockchains, merchandise and more. Thank you Neons.
Embrace the chaos
About Neon Crisis
---
Neon Crisis is the original cyberpunk, techno-dystopian NFT project in the Dotsama ecosystem. Being builders at heart, we aim to create long lasting experiences that will reach far beyond today. One of our lead developers is Cicada, who is hard at work developing RMRK's newest NFT standards written in solidity to be compatible with EVM chains such as Moonbeam and Ethereum. As such, we will be the first independent NFT project to utilize RMRK 3.0, the most advanced NFT technology on Earth. This technology allows for many alternate ways of interacting and using NFTs, one of which is being able to equip and own other NFTs. To learn more about Neon Crisis, follow us on Twitter to stay up to date on all the alpha.
Secondary sales are available on Moonbeans.io, Moonriver's top NFT Marketplace. Any questions? Feel free to join the discord and the community will be happy to answer.