A Very Unique November Recap: News digest for November 2021
Quartz Parachain win! UNQ token sale! Alexander Mitrovich at NFT NYC 2021! UN art competition winners! Xmas came early for the Unique Network community. Read all about it.
The milestones and momentum continue for us at Unique Network following a monumental October for our platform. Big thanks to everyone who's supporting our project through their engagement, investments, and continued energy. Check out our latest monthly news digest below for the full November recap! Unique x Quartz
Quartz Wins the 14th Parachain Auction on the Kusama Network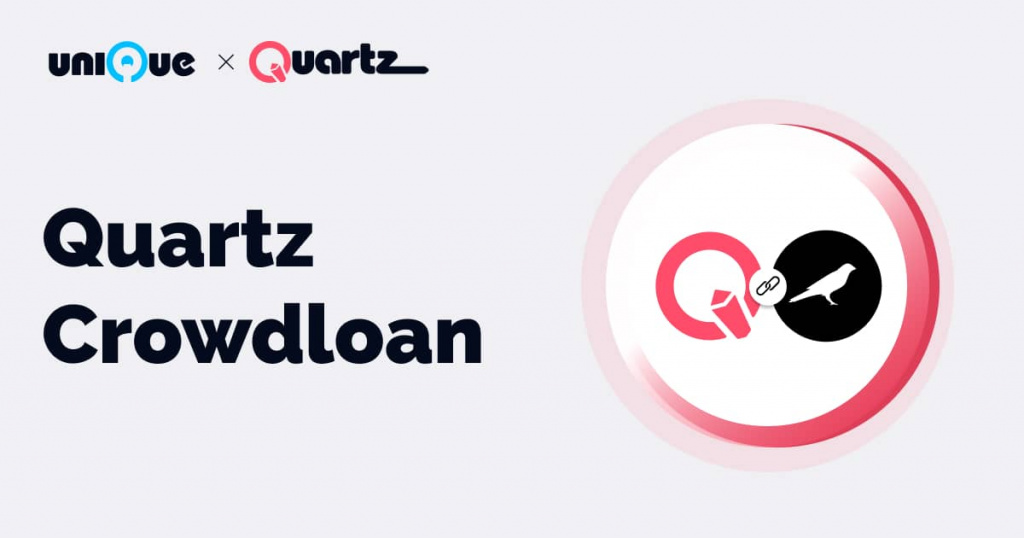 After a very exciting crowdloan campaign, on 15th November we won the 14th auction for Quartz to be a parachain on the Kusama network! 8,874 network stakeholders participated in the Quartz crowdloan, committing over 54 thousand KSM, the equivalent of over USD 21 million.
That means over 70% of our Telegram community participated in the crowdloan, each committing an average of 6 KSM. We are so proud to have such a high participation rate and such an engaged community. Thank you to everyone who participated! By the second week of December, Quartz will be connected to the Kusama network through a forkless upgrade. Following the upgrade, Quartz will launch as a parachain for a 48-week lease period ahead of our QTZ token distribution. Read more here.
Unique Network's Token Event for the Community — Diamond in the Rough

Many months in the making, we finally shared news of Diamond in the Rough: our token event for the Unique Network community. Diamond in the Rough is intended for our core supporters to obtain Unique Tokens (UNQ) ahead of our participation in the Polkadot Crowdloan during the first half of 2022. The event will take place shortly in mid-December through two rounds: a whitelisted round for some of our most loyal community and a public sale round for remaining participants (both are currently live!). Read more about our token event, tokenomics, and more on the blog.
Alexander Mitrovich Lit up the Stage in NYC & Unique Network Won 2nd Place for the Best NFT White Label Marketplace Platform!
We made it to the Big Apple last month for the massive NYC.NFT conference, where we were thrilled and honored to have been awarded second place for the best NFT white-label marketplace platform!
In addition to a booth at the conference, our fearless leader Alexander Mitrovich owned the stage with a stellar talk on next-generation NFTs and why we're headed towards a multi-chain future filled with unique and diverse use cases. Check out the full panel below. Big thanks to everyone we met and talked to in NYC, we'll see you all next year!
DigitalArt4Climate Announced Competition Winners at COP26
After 208 entries from 58 countries, DigitalArt4Climate, our sustainable NFT art competition with UN-Habitat Youth, IAAI Glocha, Exquisite Workers, announced 30 finalists and four winners at COP26 in Glasgow! Alongside our partners, we dropped an environmentally-friendly free NFT titled Global Angel to celebrate the event, which Filipino digital ecological artist Bricx Martillo Dumas won for his piece Nexus. An online public vote decided the four competition winners while members of the consortium selected the competition's special winner slot.
The collection is expected to be individually auctioned off on June 5th 2022, recognized globally as #WorldEnvironmentDay, in support of the seventeen UN Sustainable Development Goals and Agenda 2030. Learn more about the competition and presentation on Cointelegraph.
Unique Network partnered with Vernissage — A Community Focused Art Marketplace
Vernissage isn't just another "NFT art gallery" in the sea of seemingly endless marketplaces. As a community-focused platform, their team prioritizes authentic human interactions and the transformative power of art over mere transactions and base-level NFT infrastructure. In line with Unique's ethos, Vernissage is a platform built for the next NFT boom and not just the present!
Vernissage was immediately attracted to the power of our NFT tools and advanced features, such as our marketplace and wallet customization tools, low transaction fees, sustainability, and our focus on scalability. Read more here.
---
Make sure to stay updated and connected with what's happening at Unique Network on our Twitter and Telegram!